Shell Africa App
Rewards just for filling up with fuel? Absolutely! Ready to spend your points, download the Shell Africa App.
Not only does the Shell Africa app reward you with points every time you refuel, but you also get points for purchasing lubricants, cooking gas and convenience-store items too.
Ready to spend your points? That gets done in the app too! All available gifts (e-vouchers) are listed along with their respective points requirements.
Download, register, fuel and collect! It is that easy to get started.
Join the Shell Club! 
Register
Check your loyalty points balance and view your recent transactions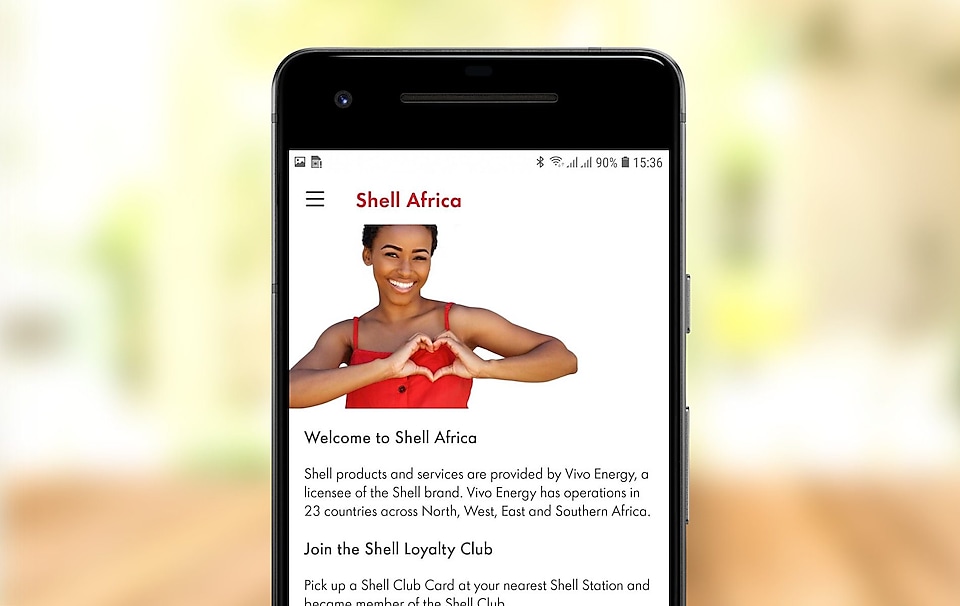 Learn how to become a Shell Club member
Discover great deals wherever you are
Pocket some offers
Earn and enjoy! Accumulate and redeem fantastic rewards
Discover great deals wherever you are
Check out our latest forecourt offers
Discover great in store savings and deals
View and update your profile
View your points and more
Get special loyalty offers and bonus points 
Contact us

For Shell Club queries, contact our Shell Club call centre:
For General queries, contact our call centre:
You may also be interested in
Take better care of your vehicle by learning how to become more fuel efficient and safer on the road.
Shell's technical partnership with Scuderia Ferrari, race and rider profiles for the Shell Advance Asia Talent Cup and follow the Ducati team